MSFL AWARDS EVENING, 2010/11


On Tuesday 14th June 2010, a group of First Team members assembled at EDRS Stonegrove Synagogue to collect the prizes at the JC-sponsored MSFL Awards Evening. Scott Shindler was revealed as the MSFL Second Division Player of the Year, making it two in consecutive seasons after Rob Benson's identical success in 2009/10. Congratulations to the First Team and other individual award winners!

Below are a few pictures taken by Marc Morris of the JC. Thanks go to him for his excellent coverage all season.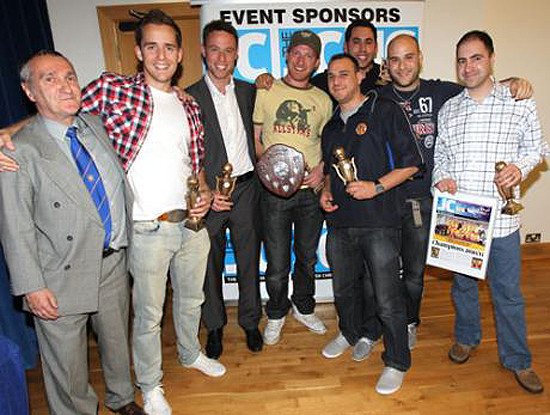 WINNERS! From left to right: Mike Shorvon (First Team Admin Secretary), Paul Walker, Daniel Natoff, skipper Scott Shindler with the MSFL Second Division championship shield, Lee Fegan (First Team Secretary), Matt Gilbery, Richard Cooper and manager Andy Souber, who is holding a special commemorative framed display presented by the JC.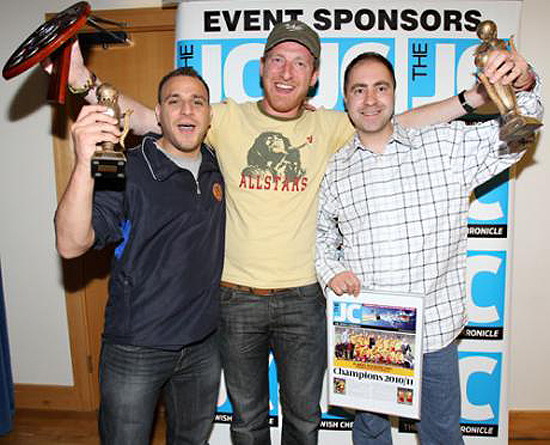 WE'VE DONE IT! The successful management duo of Lee Fegan and Andy Souber celebrate either side of jubilant captain Scott Shindler.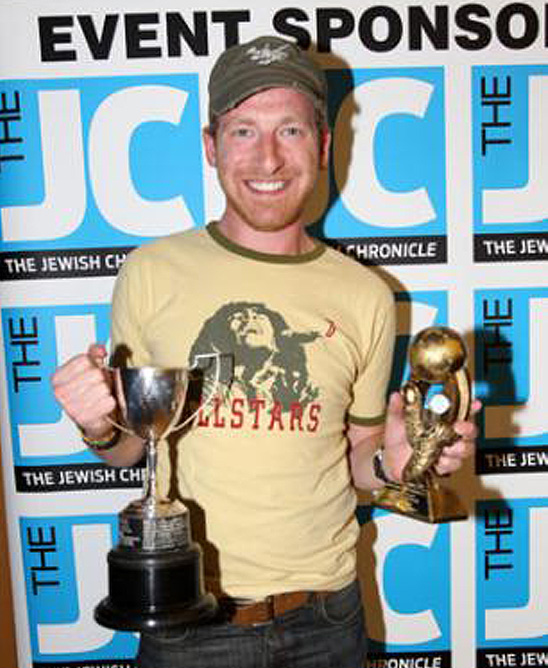 ALL MINE! Scott capped a wonderful season by winning the MSFL Second Division Player of the Year trophy, which retained the prize for Temple Fortune for a second successive season.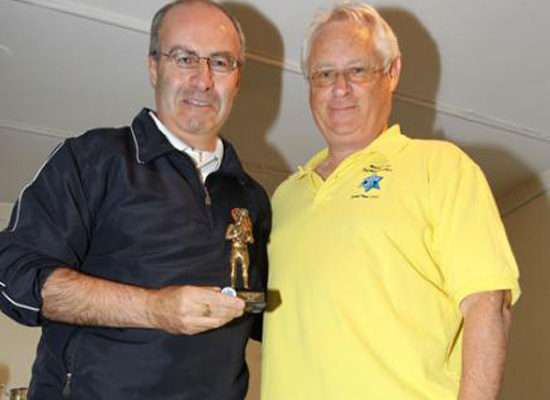 AND TO ROUND OFF A SUCCESSFUL SEASON... Just for good measure, TFFC Chairman Nigel Kyte was named the Maccabi Masters Football League Referee of the Year for 2010/11, the second time he has won this award. Here he receives his refereeing statuette from Masters Chairman Stuart Lustigman.